We're happy to show you our fully updated poster here below!
Tickets are already available here: GET YOUR TICKETS NOW
Hard tickets are available inly in the region but E-tickets ill be exchanged into hardtickets at the entrance anyway!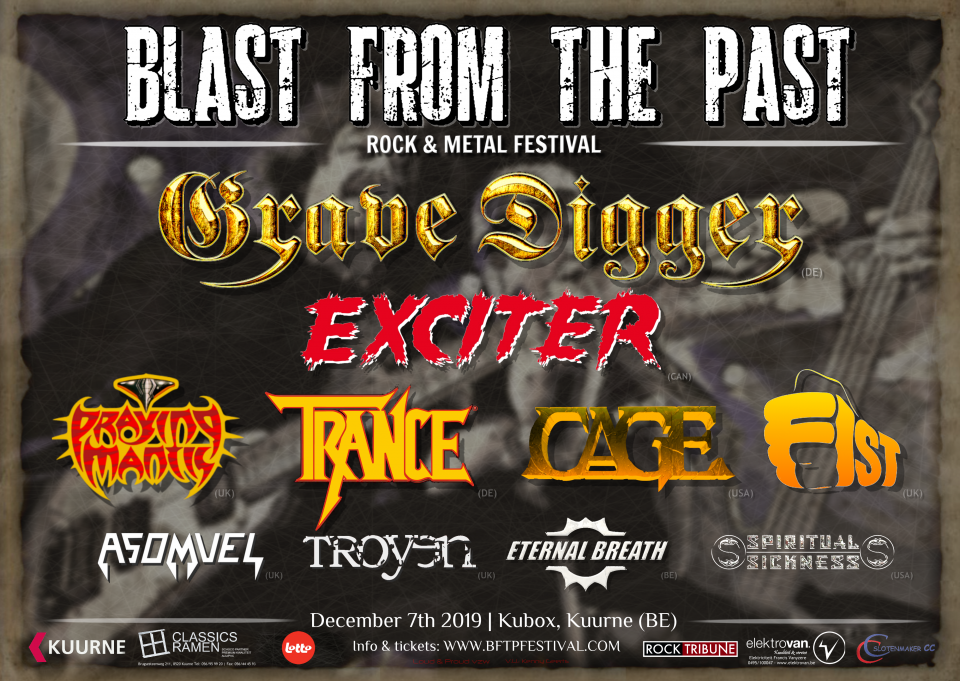 LAST ANNOUNCEMENTS:
Asomvel, formed in 1992 – United Kingdom is giving you some good heavy metal music! Asomvel released their 3rd full-length album this year and the last few years the band has spent a lot of time touring around the world. Time to bring them to Blast from the Past…!
Eternal Breath (1996) will bring you the perfect mix of heavy metal with thrash and power influences. The band has been making music for almost 25 years but only in 2016 the first full length album "The Joker" got released. After lots of shows and a tour with The Three Tremors (Tim Ripper Owens, Harry Conklin & Sean Peck) the sophomore album "World of Chaos" saw the light of day in May 2019. Prepare for a powerful taste of this new material at Blast From The Past!