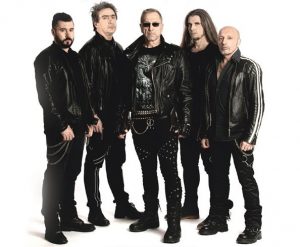 Sortilège
Be ready for Sortilège to headline Blast from the Past this December! Sortilège is pure cult French heavy metal you'll recognize from classic 80s albums like Sortilège, Métamorphose & Larme de Héros. They will perform with an all-star line-up of original members on vocals Christian "Zouille" Augustin, Daniel Lapp on bass, TRUST drummer Farid Medjane, former guitarist of Manigance Bruno Ramos & ex-Satan Jokers Olivier Spitzer.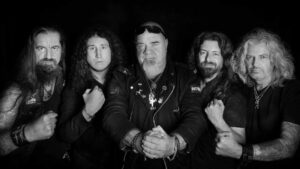 Ostrogoth
One of Belgium's most legendary bands OSTROGOTH has been a part of Blast From The Past history from the very start. It's been quite a while since these legends headlined our first edition, so about time we bring them back! Still going strong. Prepare to sing along with these countless Belgian classics.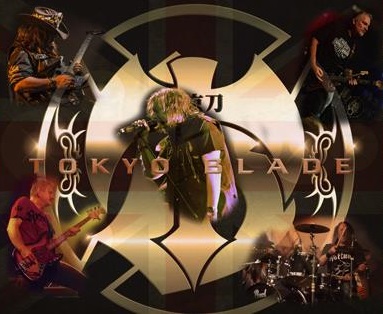 Tokyo Blade
We're welcoming a lot of NWOBHM classic bands this year and one of the absolute heavy metal gems joining our line-up is Tokyo Blade! Featuring most of the original band members, these British legends are going strong since 1982 and they don't intend to slow down. Expect one hell of a show with classic hits like If Heaven Is Hell and Warrior of the Rising Sun. And of course make sure you're ready for a legendary Night of the Blade!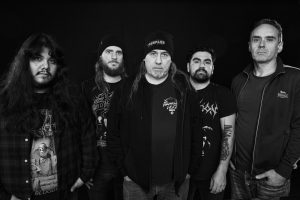 Cyclone
It's not often a Cyclone hits in Belgium but this one is sure to leave its trail! Cyclone has returned as one of the ultimate Belgian thrash legends and will honour our Blast stage with a never to be forgotten visit. Expect break-neck speed thrash goodness with ultratight execution as it should be. You ready for some Brutal Destruction?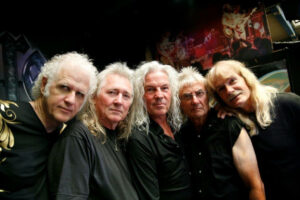 Picture
Dutch heavy metal legends Picture will be joining our line-up! Going steady since 1978, they've supported AC/DC, Saxon and Ted Nugent. Come and check out more than 40 years of Heavy Metal Ears!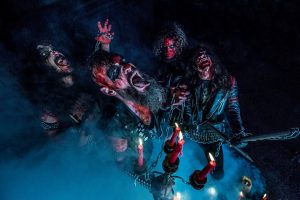 Bütcher
As a rapid growing force, set out to create the ultimate blend of all things related to 80's metal, Bütcher is dedicated to bring unadulterated metal pleasures to the masses with a ripping live show full of metal energy. Songs branded on the legacy of Slayer, Hellhammer, Bathory, Manowar, Darkthrone and Iron Maiden are to be found on Bütcher's debut album. With a new album that's just as promising, expect a show of metal madness.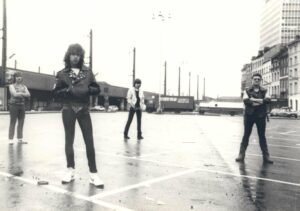 Warhead
Warhead is back! One of the true pioneers of Belgian speed metal has returned and is having its first exclusive reunion show at Blast from the Past 2021. Even better, Warhead will be introducing and releasing its first LP since 1986 on the festival. Prepare for some earsplitting and fast heavy metal from these iconic Mausoleum legends.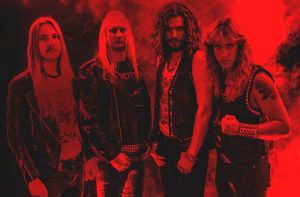 Blizzen
Blizzen play Heavy / Speed Metal which leads back to the 80s uniting two dynamical guitars, high powerful vocals, epic choruses and an energetic bass sound. The band was formed in Weilburg - Germany in January 2014. Their latest album with the apt title World in Chains has been released last year. Make sure you give it a spin on the turntable before seeing it performed as one of the exclusive first times!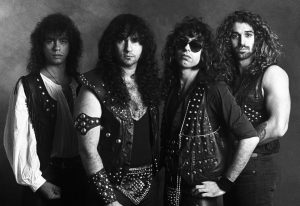 Vulture's Vengeance
Necromancer bandmembers Matt Savage, Tony T. Steele & Nail formed the traditional heavy metal band Vultures Vengeance in 2009. They released a brand new full length album The Knightlore in 2019, which received excellent 90%+ ratings! Expect epic traditional heavy metal in the spirit of Manilla Road and Cirith Ungol.
Belgian Blast Line-up 2021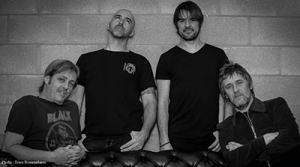 Cowboys & Aliens
Cowboys & Aliens: hitting grooves. Panting, squeaking, creaking, steaming, raging... Just a few of the emotions that apply when the Cowboys & Aliens rock 'n' roll monster closes the doors of the place of disaster after its live performance. Whether it's the local party hall, a hormone-filled youth club or Vorst Nationaal: the audience is mercilessly sucked into the high mass of decibels served by these 4 gentlemen.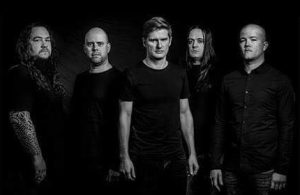 After All
After All has its roots going all the way back to 1987 and has been going strong ever since. The Thrash Attack from Brugge have toured along with many of the greats including none less than Sacred Reich, Overkill, Destruction and Anthrax. Be prepared for an ultratight riff-fest to be unleashed . Beers will be dropped!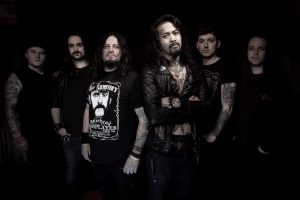 Woyote
A new kind of rock 'n roll animal! Belgium based hard rock outfit Woyote makes their debut kicking it off with their first single 'The Hard Way'. Woyote is formed by producer, songwriter, and guitarist Mikey Doling (Channel Zero, Soulfy, and the founding member and guitarist of SNOT) and is the newest edition to his arsenal of musical projects that he is unleashing upon the world. Don't miss out on being first to witness these upcoming legends!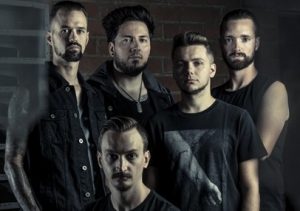 Fields of Troy
Fields Of Troy is a five-piece alternative metalband from Torhout, Belgium. These guys provide all the elements of a metal band with its combination of speed and heaviness wrapped up in a package of melody, influenced by bands like Tremonti, Mastodon and Alice in Chains.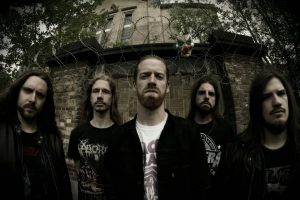 Primal Creation
Primal Creation in a nutshell? Five persistent men playing metal as they see fit: a blend of modern thrash with keen eye for hooks, melody and authentic angry vocals. In 2019, Primal Creation won the Belgian Wacken Metal Battle Finals and had the honour of playing the 30th edition of the legendary Wacken Open Air. So be ready!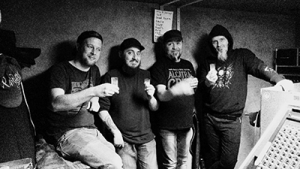 At the Front
Support your locals! At the Front has been working for quite some time on their unique Belgian style groovy thrash. They will bring a mix of 90's thrash and groove metal to the Belgian Blast stage. Expect some influences from Machine Head, Sepultura and Soulfly. Bang your heads and never forget your Roots, Bloody Roots!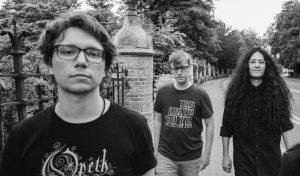 Entheogen
Entheogen is a progressive metal band from Gent. The band formed in 2017 after some chemistry-laden jam sessions between Laurens (guitar), Keivan (guitar) and Anton (bass). Warming up the stage, Entheogen is sure to wake you up with their mix of prog metal and post-rock. Entheogen expresses esoteric hunches into progressive, chaotic yet soothing waveform constructs. Food for both the brain and the gut.